Invest and trade easily
from your browser
Get instant access to the market directly from your web browser, either Mac or PC. No download is required.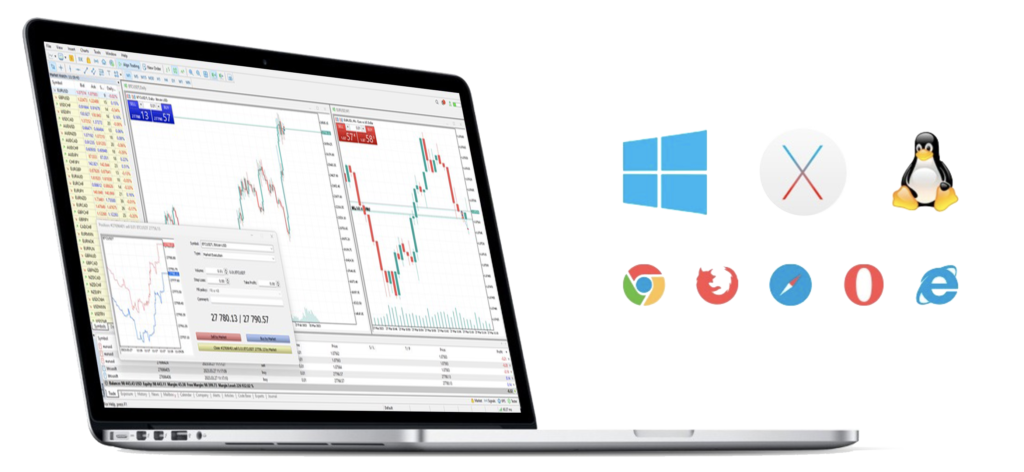 1-click trading on any web-enabled device
Trade directly
from your browser
Supports all types
of orders
Personalizable
user interface
How to Access QuoMarkets MT5 SuperCharts
Step 2 > Fill in your real or demo account login info.
Now that download is not required, you can directly access QuoMarkets MT5 SuperCharts for instant online trading on both demo and trading accounts. The entire trading functionality of the QuoMarkets MT5 SuperCharts depends on its compatibility with MetaTrader 5, which allows one-click operations to open and close trades, set stops and entry limits, place direct orders, set and edit limit and stop loss, and chart.
You will need to enter your QuoMarkets client login and password; choose a server, and click the login button. After login and successfully connecting to your selected server, you will gain instant access to your account and can start trading.
If you are already a QuoMarkets client, you can open an additional MT5 account from the Members Area without re-submitting your verification documents. But, if you are a new client, you will need to provide us with all the necessary verification documents (i.e., Proof of Identity and Proof of Residency).
On the MT5 platform, you can trade all the instruments available at QuoMarkets.com, including Forex, Cryptos, Metals, Indices, Commodities, and Shares